UPDATE, March 21:

Due to Go.v Murphy's order for the closure of all non-essential businesses, we have temporarily closed our door.

As of now, we are still able to ship product and gift certicates ordered over the phone.

Please consider placing orders over the phone, email (kevin.higgins59@gmail.com) or text 973-647-2724. Unfortunately, we are not set up for online orders but that doesn't mean we can not meet your needs. We are runners, coaches, everyday people and not IT savvy :), so please bear with us as we navigate this complicated world. Please leave your name and number so we can contact you.
​
​
WE INTEND TO RE-OPEN AS SOON AS PERMISSIBLE.
Runner's Haven has been operating since 3/1/2002 and we are very grateful for all the support over these 18 years. Please consider supporting local businesses whenever possible. Stay safe, and we look forward to any phone orders and seeing all of you in the near future.
Thank you for your continued support,
Kevin and Maryellen Higgins
Morris County's family-owned run specialty & shoe store
We're your local run specialty store with a wide range of footwear, apparel, and accessories. Whether you're training for a race or looking for quality shoes per your doctor's orders, we can help! Our staff has years of experience and knowledge to aid you in your shoe search and more. Come on in!
​
​
​
HOURS
Monday: 10am - 7pm
Tuesday: 10am - 7pm
Wednesday: 10am - 7pm
Thursday: 10am - 7pm
Friday: 10am - 7pm
Saturday: 10am - 5pm
Sunday: 1pm - 5pm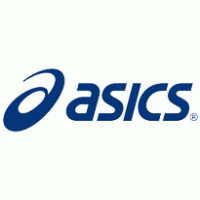 361 Degrees, Adidas, Altra, Asics, Hoka One One,
Mizuno, New Balance, Oofos, Saucony, & Sugoi
...to name a few!
Very impressed. Knowledgeable, professional, and appropriately down to earth with advice and service for the best shoes for my daughter's track events. I'll be back again.
Great advice from real runners. Excellent service and selection.
I have been going to Runner's Haven since 2004 and always get the best service and the correct shoes for my family and myself. I recommend it to anyone that asks where I buy my running and walking shoes.
Address:
477 Rt. 10 East
Randolph, NJ 07869
*Next to Party City​​!
​
Call: 973-361-9100
Email: kevin.higgins59@gmail.com​
​
http:
http:
contact